This Page Will Expire & Relock
Important Note: This page will expire when the above timer reaches zero. We have reserved you a spot but if you don't take action before the timer expires we will give your spot to the next person in line. Once the timer expires it will redirect you to another page and this page will lock.
The timer is not there to pressure you. In fact if you aren't ready to lose the weight now, please don't join. The timer is only there so we don't tie-up spots that aren't being used. We want to make sure those that are ready are able to get in and get started.
So if you are ready to lose the weight, feel amazing, and get the life you deserve, then choose a package below that fits your situation. The larger the package you get the more money you will save. However we limit new members to 4 total bottles in a single package. Once you become a member you can purchase larger packages if needed.
Please Note: All packages are a one-time purchase and you will NOT be charged again or enrolled into any hidden "auto-ship" program. You only pay for what you specifically order and your order is guaranteed. Current clients please login to the member's area to purchase more supplies. This page is for new members only.
Below you will find a basic recommendation chart for your desired weight loss. These are estimations based on averages. So you might not lose as well, or you might do much better. It all depends on you and your situation like how much you have to lose, if you are male or female, how closely you follow the instructions, etc.
The more you buy at once, the more money you save. The Platinum Package has the lowest per bottle price of $59 per bottle. However, you can always buy smaller amounts if it fits your situation better and spread out your purchases.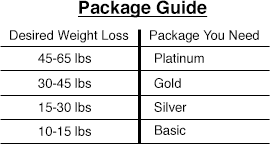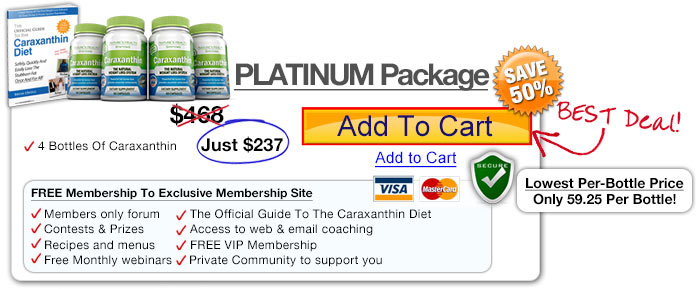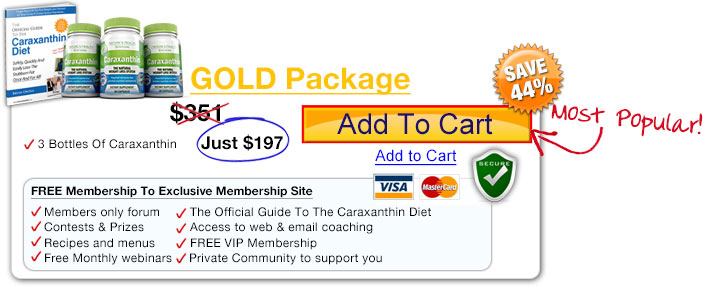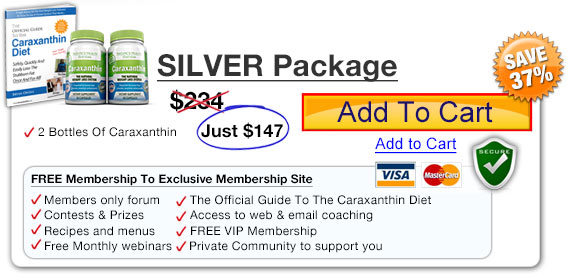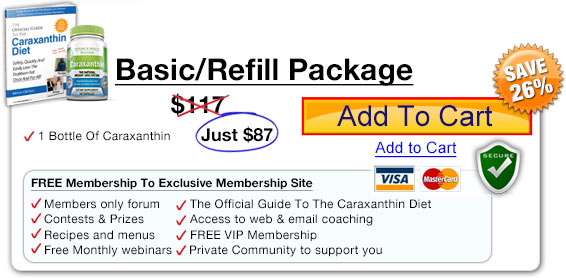 Success Stories
Below you'll find just a few of our successful clients. We hope that we can feature you here very soon. If you submit your story and/or pictures to us we'll even send you a free gift. We can keep any part of your pictures or information private if you'd like. Please contact us to share your success!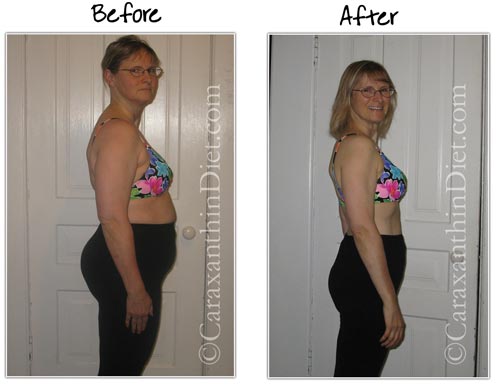 "I started on January 1 for a 40-day round with a loss of 43 pounds."
~Charity M., Zeeland, MI.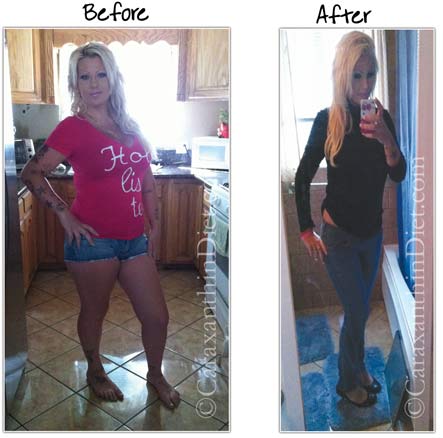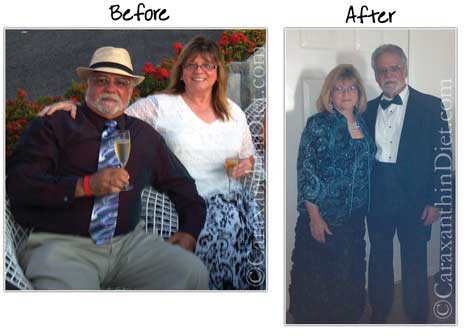 "Thanks for your support Bryan! It has been a great experience for us. I've dieted off and on all my life, but this has been a first for my husband - he only gained wait in the last 10 years, after an accident that has prevented him from his old sports of soccer and running. He was on 6 different meds for high blood pressure and cholesterol - and he is now off ALL of them. Life changing!!! Regards, Kris.
p.s. Have attached a photo of us from a formal affair we went to a couple weeks ago, and a photo from January (in Acapulco) the week before we started the plan. "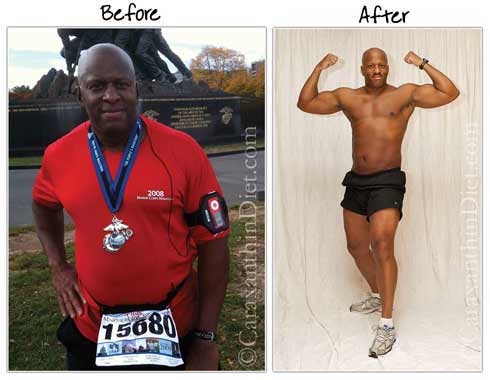 "First, I want to thank you for distributing such an awesome product. My wife and I have been trying to lose weight for years now and nothing seemed to work. After completing the first 26 days of the plan I lost 30 pounds and my wife had similar results. By the way, I've been telling everyone about this. I've attached a before picture (me, after running, walking the 2009 Marine Corp Marathon) and an after picture taken just a few weeks ago. My friends have been so impressed they are ordering from you."
~Michael D., Somerville, NJ.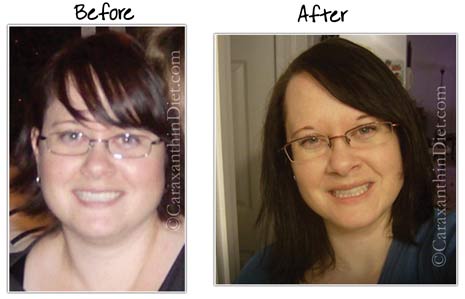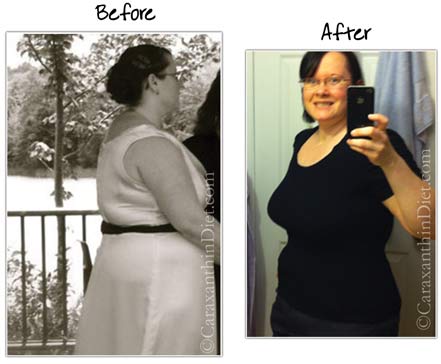 "Since July I've lost 102 pounds and would still like to lose 30 more :) i didn't keep track of my inches because i figured my clothes would do the talking. I've dropped from a size 22 to a size 15 :). Thanks for all the support and good luck everyone!"
~Melissa S., Nova Scotia, Canada.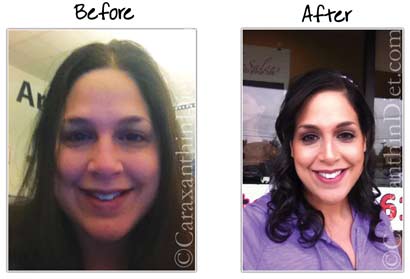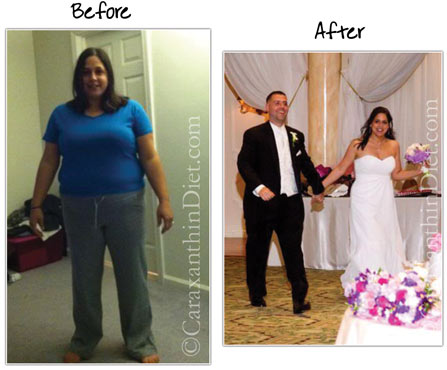 "I lost exactly 74 lbs from early dec to mid may (5 1/2 mos!)
Start weight. 226 lbs! 1st round -35 lbs
2nd round -25 lbs
3rd round (short) -14 lbs
Wedding goal weight 149.8
Actual wedding weight 152.0 :) Yay!
Size xxl/1x to medium Size 16/18 to 10 (some 8)

Our wedding day was better than we even dreamed it would be! Not once was I concerned about my weight and I was able to fully enjoy the day! We laughed we cried we danced we sang and then we laughed some more :) If I can do it anyone else can!"
~Nicole A., West Wareham, MA.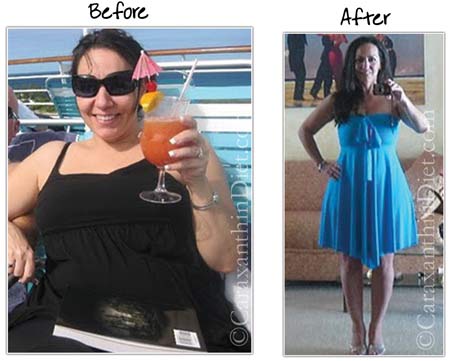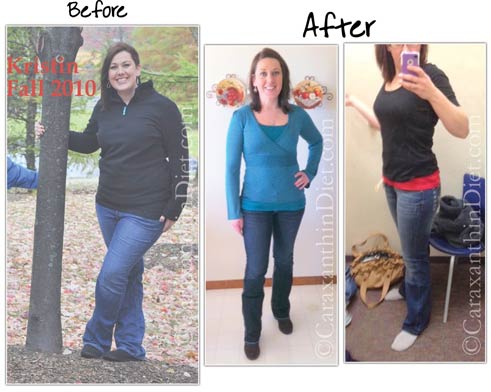 "53 pounds lost since July!"
~Kristin S., Winchester, IL.
"I just can't believe that I lost 20+ pounds in 3 1/2 weeks not even killing myself at the gym like I was! I didn't think I could have lost this much! I'm so thankful for this amazing diet it was my last thing to try! I'm happy that it is working! Xoxo"
~Cecilia V., Highland, CA.
"I'm now 170.8... soooooooo close to the 60's! I'm so happy!!! I've officially now lost 24 POUNDS in 27 days (29 days including Fat Unlock days)!! 24 POUNDS GONE FOREVER!!"
~Victoria P., Alberta, Canada
"YES, YES, YES! I lost 1.3 pounds today! I've lost 19.9 pounds in just 20 days!"
"I DID IT!!! I DID IT!!! 134.8 !!!!! STREAMERS, BAND PLAYING, DANCING IN THE STREETS!!!! FINALLY!!!!! It feels WONDERFUL! It was totally worth ALL of it! I just wish I had been smarter and ordered a whole cycle last time. Thanks to EVERYONE for all the cheers, support and encouragement. I could not have done this without this forum of wonderful people.
STATS:
TOTAL WEIGHT LOSS= 57.8 LB!!!!
TOTAL INCH LOSSES FROM ORIGINAL=38.5 INCHES!!! WOW. Hard to believe!
~Joanne T., Sharpsburg, GA.
"I have lost 22 pounds so far (yay me) and can't thank you enough for giving me the confidence to go forth and try Caraxanthin. I still have a long ways to go but I am learning a lot and have not cheated."
~Lisa Marie D., Epson, NH.
"I just have to say that doing this diet with Ryan (my husband) has been so successful. He is down 25 pounds and is riding his bike to work and back everyday (about 90 minutes total) his snoring has virtually gone away and he is feeling so much better (he has IBS and it' has completely subsided). All together, I am down 20 pounds and wearing size 5 again (it's been 20 years!!) and I feel like a million bucks. Feel free to use that quote if you like. It's a great feeling to eat right, exercise and feel good - it's been SO worth it! Thank you!"
~Tammy W., Saskatchewan, Canada.
"I had great results and have kept the weight off for 6 months with relative ease. I have my daughters on the program now. Absolutely No side effects and felt healthy on it with healthy diet maintained. I do not care to go to the gym but stay active around the house and at work. Great appetite suppressant."
~Michelle O., Boulder, CO.
"Thank you! I am so thrilled to have gone from 180 to 139 and a size 14 to a size 6!! I made it!! :)"
~Melissa S., Nova Scotia, Canada.
"This worked for me in March thru May of last year when I successfully lost and kept off 46 pounds AND nearly 49 inches over all!!! I was soooo ecstatic!!! Thanks for being there for my success...which was NOT through my own 'will power' but because of God's Will :) ~God Bless You ~Karen~"
"I'm on day 8 and I have lost 11lbs. I am feeling great and have plenty of energy. I leave one bottle at home and take the other with me wherever I go just in case. I am excited to keep going."
~Judith S., Kerrville, TX.
"Thanks in advance for reading my email. I have experienced great success so far through this diet. I am on day 27 and have lost 30 pounds. Starting weight was 238 pounds and as of today I am at 208."
…Later Mike Sent in…
"Let me start by saying with the aid of such a great product, your help/suggestions to my questions and a well laid our meal plan yawl provided, I have had great success with this diet. This morning I was down to 188.2. That's a tad bit shy of 50 pounds in 47 days. I am so pleased. I am also back into my 34" pants where I was wearing size 38 pants when I started. I kept all my old clothes as I knew I would get back to wear I wanted to be and used them as motivation. I actually laid them out side by side when I started and told myself I would get back to where I wanted to be."
"All of my golfing buddies that I played with on Saturday have been on diets since about the end of January, all of them had lost about 7 to 14 pounds, so I told them I had lost 26 pounds, they were impressed. Also, my blood pressure has gone from about 130 over 89 or 90, down to 122 over low 70s!"
~Jim D., Chino Valley, AZ.
"I am super, pleasantly surprised to find that after the first week I am down 10.6 pounds!!! I only had one day that I stayed the same this week and lost all other days. I am also down 1 inch in my neck, 2.5 in my waist and 2 in my hips. Yippee!!!this is so cool... I have never seen results like this, and NEVER dreamed I could see them so fast! I honestly have tried EVERYTHING out there whether it was good for me or not and just kept gaining. I was skeptical about yet one more, but all the reviews of this one were so encouraging I thought...What's a few more bucks and a little more time invested going to hurt? And I almost didn't because of my past experience and unsupported claims of others. BUT....This one is what it says, does what it promises and has all of you out there for support and encouragement and SUCCESS stories. Now I have one, too! THANK YOU SO MUCH! I am ready and excited to start week TWO."
~Linda C., Spring Hill, TN.
Please do remember that we are all different. You might not lose as fast, or you might lose faster than these examples. It all comes down to your situation and how well you follow the instructions. But I guarantee you this, if you just follow the simple instructions you WILL be successful and we will get you to your goal weight, no matter what it is. We are in this together and here when you need us.
And these testimonials are just a small peak at our client's success. I literally have drawers full of success stories and can't find the room to print them all. With that said I'd love to see your success story very, very soon. If you share it with us we might feature you on our Facebook page or in the member's area with your permission. We constantly have drawings and prizes for those that share their success. I do this because it motivates us all to see your story. So please head on over to our Facebook page here: www.CaraxanthinDiet.com/facebook